Earl Russell Orchestra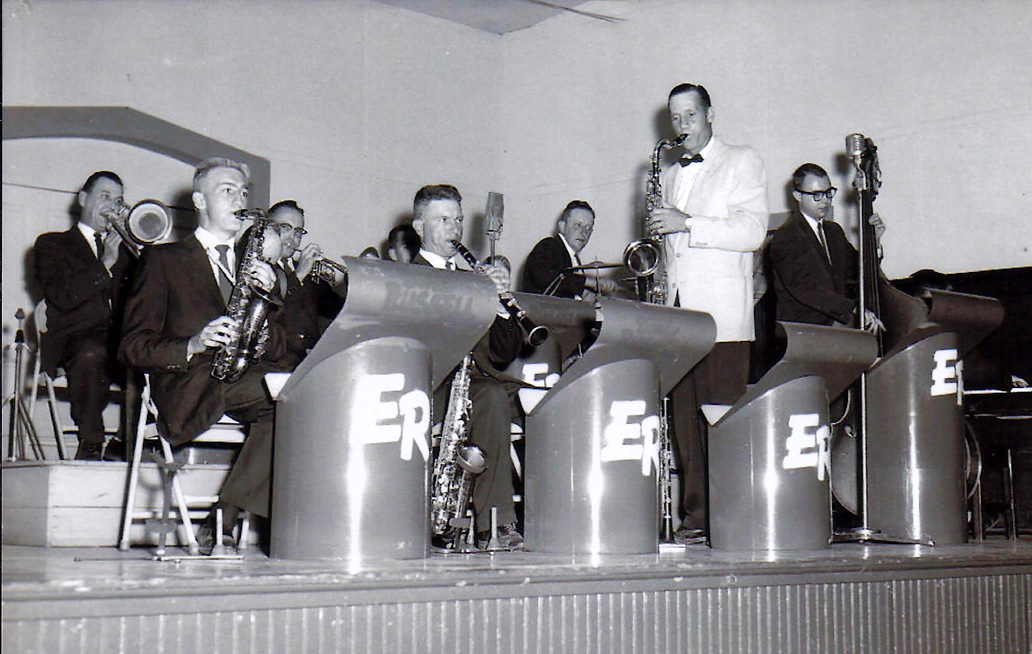 1958
Jerry Beiker, Tenor Sax/Leader
Victor Carl, Alto Sax
Marlin Nielsen*, Alto Sax
Ray Gross, Trombone
Richard Carl, Trumpet
Doug Van Horn, Trumpet
Alban Gross, Drums
Clare Horning, Bass
"Pudge" McMahon, Piano
*Occasionally, Marlin Nielsen would leave the band to tour with the Jan Garber Orchestra as featured vocalist. He would be replaced by Clare Horning on Alto. Former bassist, George Stolz, would return to the band.


Return to Orchestras Page.

Lonny Lynn Home